A semi-competitive athletic program for

kids in the 1st-8th grade

committed to teaching children fundamental skills, both on and off the court, and learning to strive for excellence in all things.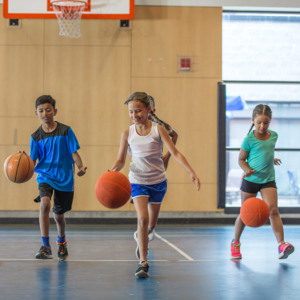 In Birmingham, there is no shortage of athletic programs. We know there are any number of places kids can play sports, but we believe that the exceptional and award winning* quality we have brought to summer day camp, we can also bring to an athletic program that kids will love and parents can trust. We know that each kid who joins our program is unique and different. That is why we seek to make each kid feel valued and part of the team all while helping to take them to the next level as both an athlete and a person.
Our coaching staff is chosen from trusted adults who have an understanding of the game as well as a desire to help encourage, instruct, and impact each and every athlete. More than a winning team, we want to build young athletes who are growing stronger physically and spiritually.
*Camp Adventure was voted "Best Day Camp" and "Best Overnight Camp" by the readers of the Birmingham Magazine, as well as listed on one of the "7 Best Camps in Alabama."